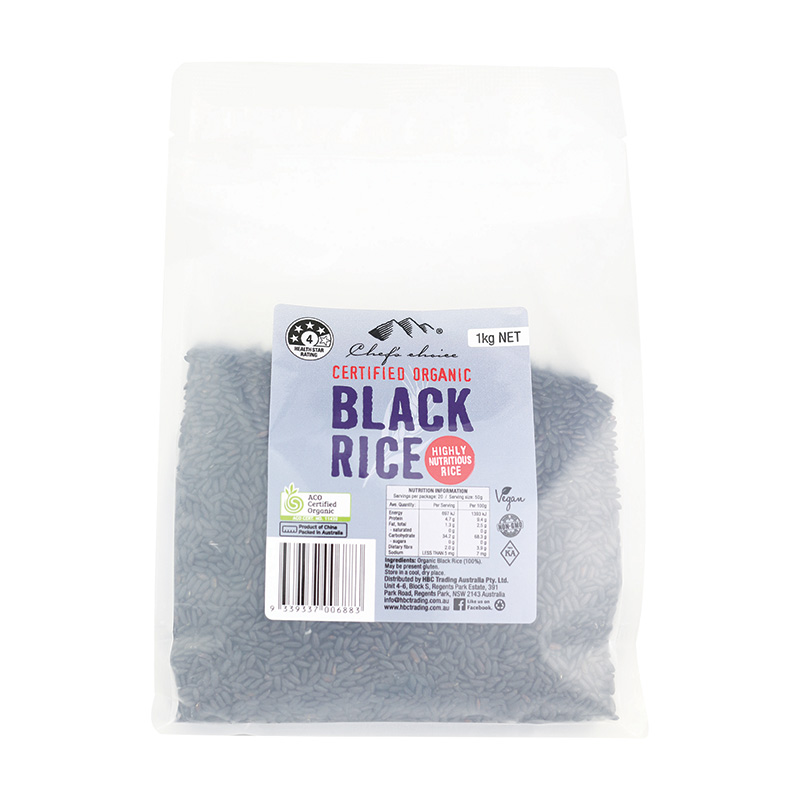 BLACK RICE 1KG
This product has no valid combination.
---
Black rice comes from China but today is grown also in the Po valley.
Its grains are small, stretched and of a beautiful blackish, dark violet.
It requires long cooking times (approx. 45 min.) and always remains al dente.
Ideal if served with baked meat and fish. It is rich of nourishing and – according to the ancient Chinese – aphrodisiac properties.