Who We Are
Torino Food Service is a family owned and operated food service wholesaler, distributing over 2,000 food service products to restaurants, pizzerias, cafes, hotels, pubs and clubs across New South Wales. With an extensive range of high quality local and international products from well-known manufacturers all over the world, Torino Food Service are committed to providing their customers the complete package: competitive pricing, an extensive range on quality products and personalised customer service.
With a specialised range of pizza products, International and local cheeses, quality bulk small goods, Italian wines and beers through to frozen foods, cleaning products and pantry supplies, Torino can meet all your food service product needs. Our international brands include Fabiano, Greci, Rosso Gargano, Latteria Sorrentina, Molino Dallagiovanna, while local brands include McCains, Heinz, Cobram Estate, Sapore and many more.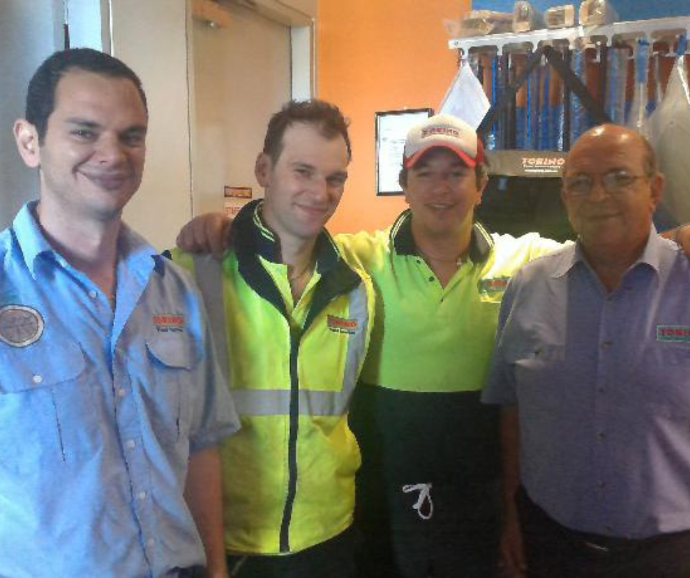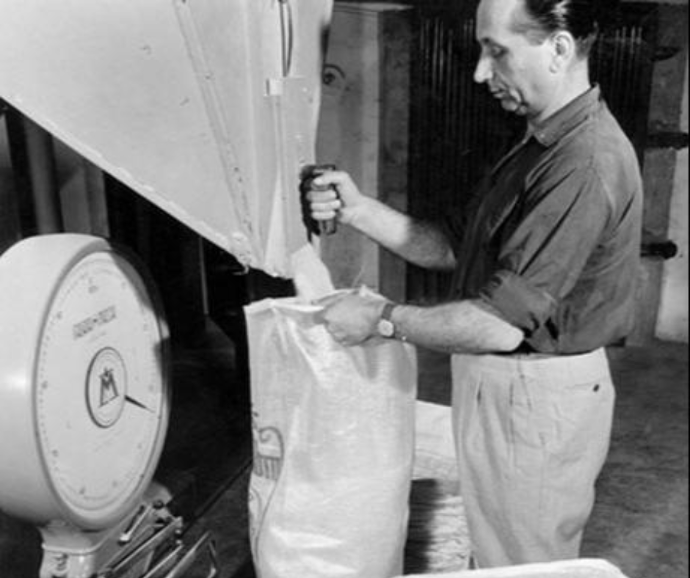 The History
Torino Food Service originated in 1988, with a few Sydney pizza shop owners deciding to use their buying power and procure product in bulk, as a group. The business grew quickly and soon Torino moved into their first warehouse.
The business was acquired by the current owners, The Carageorge family, in 1991 and has remained in the family hands since then. The Carageorge's were not new to the food business, but were new to wholesaling. Over two decades the business continues to grow as they identify new markets and suppliers.
Key to this growth is the constant vigilance from the family members in every facet of Torino's operations from sales, purchasing and distribution.
The family pride themselves on offering the complete package to their customers: price, quality product and personalised service being the three greatest areas of focus with 5 sales area managers covering all metro and outer metro Sydney and regional NSW, click here to view our distribution map.
Who We Supply
Whilst Pizzerias and Trattorias were initially the mainstay of the business it has since expanded into cafes, clubs, hotels, function centres and of course Italian style restaurants.
Torino now is considered a Food Service provider rather then a pizzeria supplier and with an extensive range of product for each application and budget, it's a one-stop shop for almost all areas of Food Service.
Our principal strength remains in the Italian and Pizza Market where our roots lie.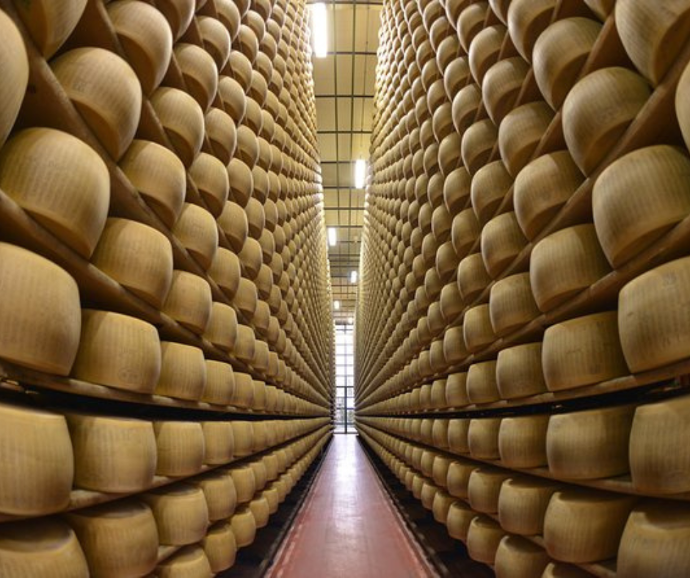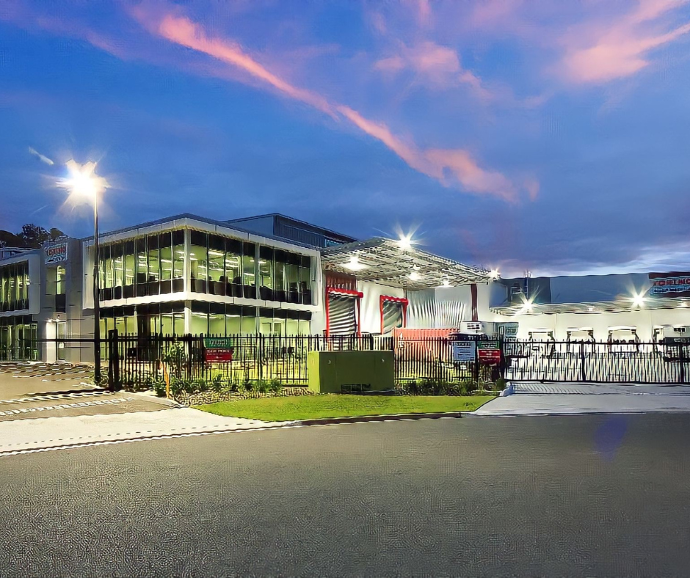 Growth
To accommodate demand Torino has relocated a number of times since the new ownership in 1988. Situated in Marrickville for many years, in 2016 growth forced re-location to a 10,000sqm purpose built facility in Ingleburn NSW. Torino is now well placed to handle the future growth and expansion expected in the food service Industry.
We operate 5 days a week Monday to Friday and supply Sydney-wide most days. We have selected runs going as far north as Newcastle, as far west as Blue Mountains and as far south as Dapto, Southern Highlands and Canberra.
We can also arrange deliveries to any transport depot within Sydney to extend to customers in other areas who can arrange their own freight
Our Range
Torino makes every attempt to source from Australian suppliers and then supplements the supply with imported food products from all over the world. Imported products include, olive oil and olives from Greece, tomatoes and cheese from New Zealand and Italy as well as packaging from Asia and Mozzarella from America.
Australian dairy products are among the finest in the world and we are proud to be one of the most loyal distributors of Aussie milks, cheeses and creams.
We also import a wide range of dairy products from all parts of the world, such as Italian buffalo mozzarella - which has become a regular request by a large number of chef's catering for the increasing sophistication of the Australian pallet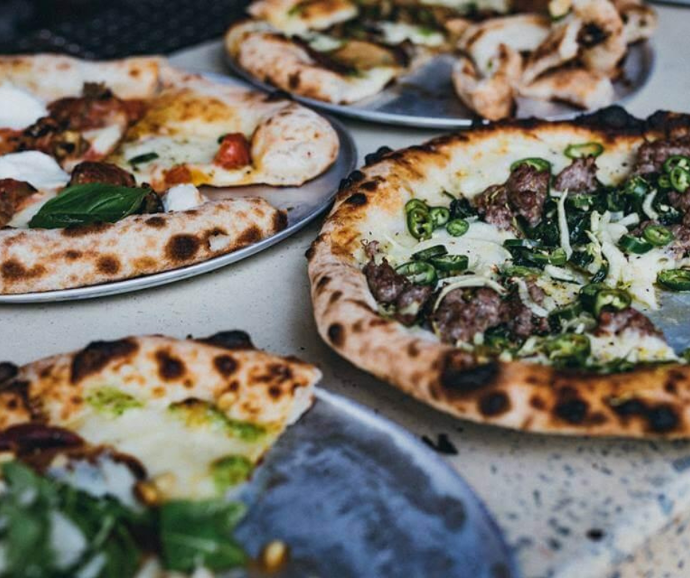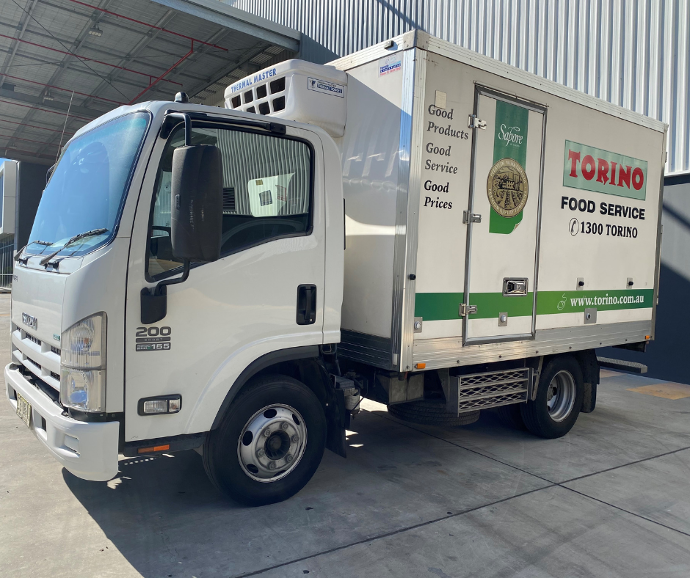 Our Operation
Running a truck fleet of 19 vehicles- all of them refrigerated and most less than 4 years old - we are able to supply customers with same or next day service for most areas of Sydney in a modern, clean and well maintained fleet of Food Safety Approved trucks.Torino operates most hours of the day to facilitate the service needs of our customers in a very demanding industry.
We are HACCP approved and Licensed by the NSW Food Authority, so you can feel assured we take our standards very seriously.
We are a proud member of the Countrywide Network of Suppliers, which gives us access to all the brands at the best prices.Torino is continually changing to the needs of the industry and remains flexible in a very dynamic market.
The food and restaurant industry has a great future in Australia as the new generation of young Australians work and play longer and have less time for home cooking. Torino will consistently change to meet these forever changing demands of consumers and will continue to grow with the market using our uniquely selected suppliers to provide better quality products, better service and better prices in this global world of food.

Paul Carageorge
GENERAL MANAGER
Paul completed his bachelor of Business majoring in Economics/Commerce Honors and a Masters of International Business at the University of Sydney. Paul has been working at Torino since 1997 and has a large amount of experience within the food service, restaurants and cafes industry.
Email: paul@torino.com.au

Anthony Carageorge
OPERATIONS MANAGER
Anthony is 100% committed to Torino's best practice methods and continued business operational improvements. He has successfully delivered operational efficiencies and I.T platforms that have help deliver increased levels of kpi's that benefit our customers
Email: anthony@torino.com.au

Dean Carageorge
WAREHOUSE MANAGER
Dean manages our warehouse and dispatch operations. Overseeing a warehouse that has over 6000 pallet spaces, 19 refrigerated vehicles is a challenging role involving stock management, delivery optimisation and correct order picking procedures.
Email: dean@torino.com.au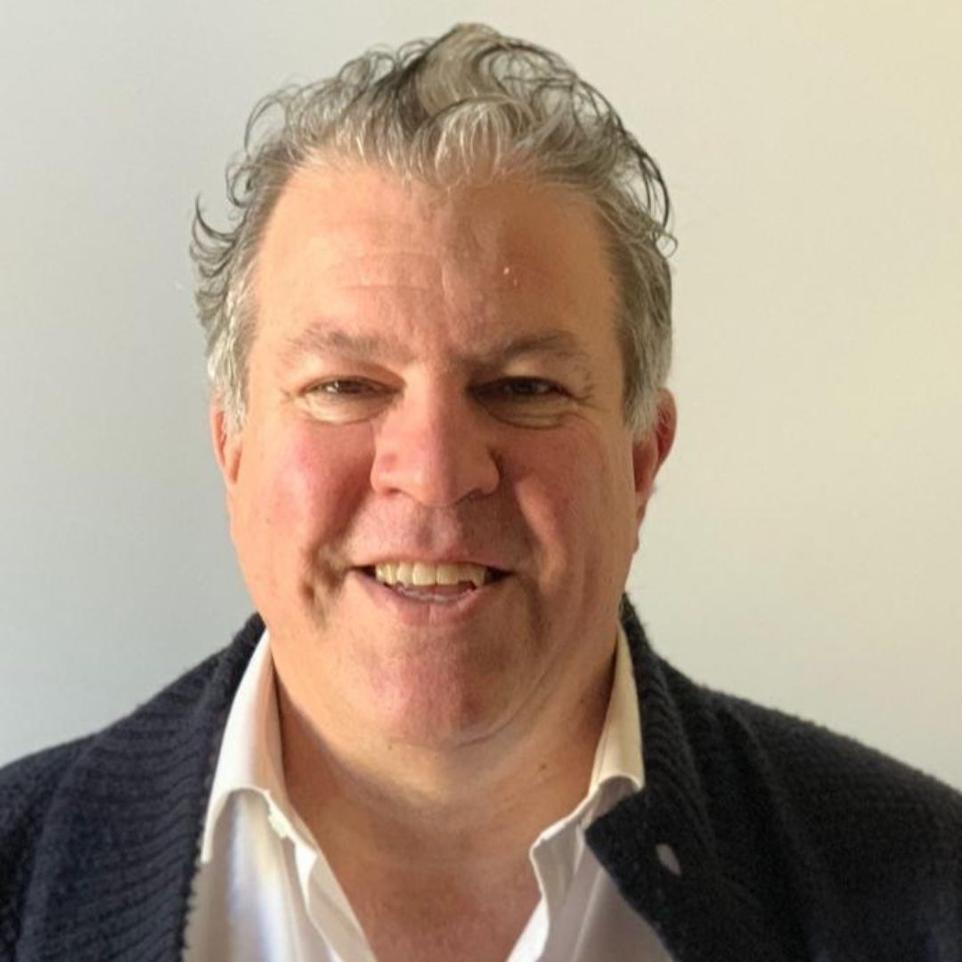 Martin Nickson
Seniors Sales Manager

Area: North Sydney and Sydney
Mobile: 0413 362 744
martin@torino.com.au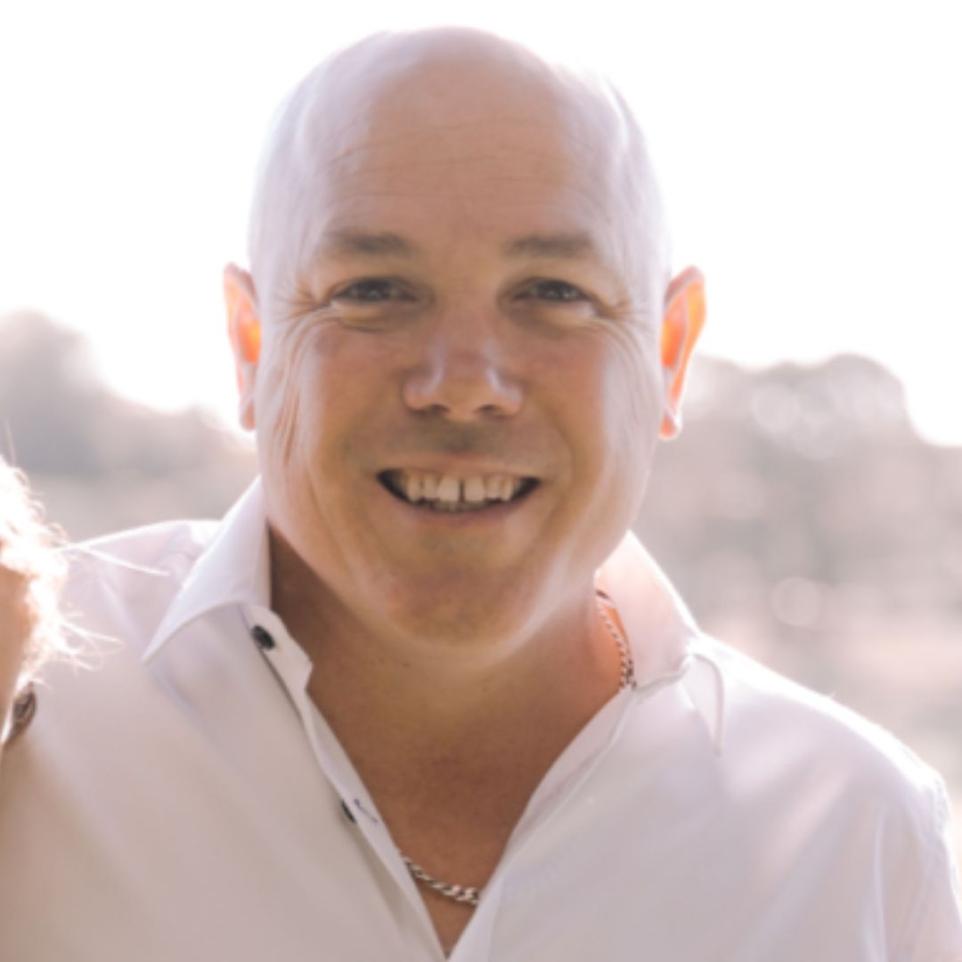 Andy Heaton
Seniors Sales Manager
Area: South West Sydney, Blue Mountains and Southern Highlands


Mobile: 0450 979 019
andy@torino.com.au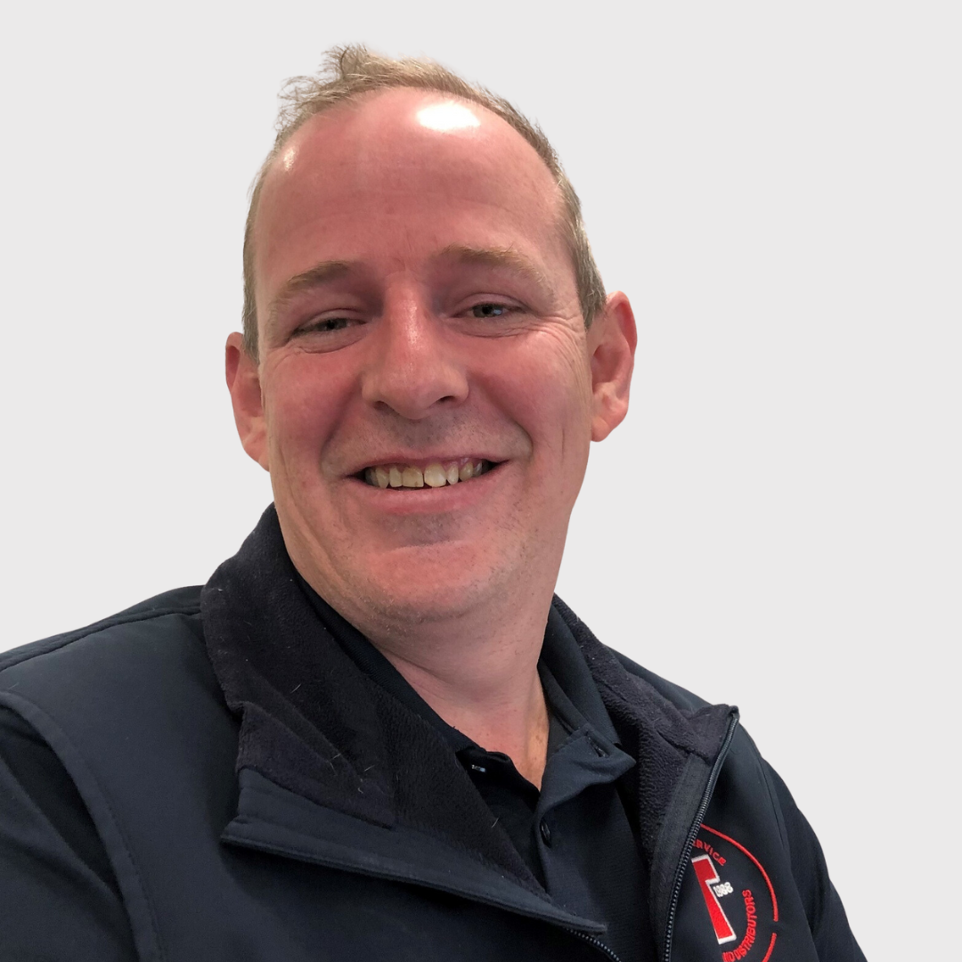 Luke Willmott
Sales Manager
Area: North West Sydney


Mobile: 0450 979 017
luke.willmott@torino.com.au
Matteo Costaglione
Sales Manager
Area: Eastern Suburbs


Mobile: 0450 979 001
matteo.costaglione@torino.com.au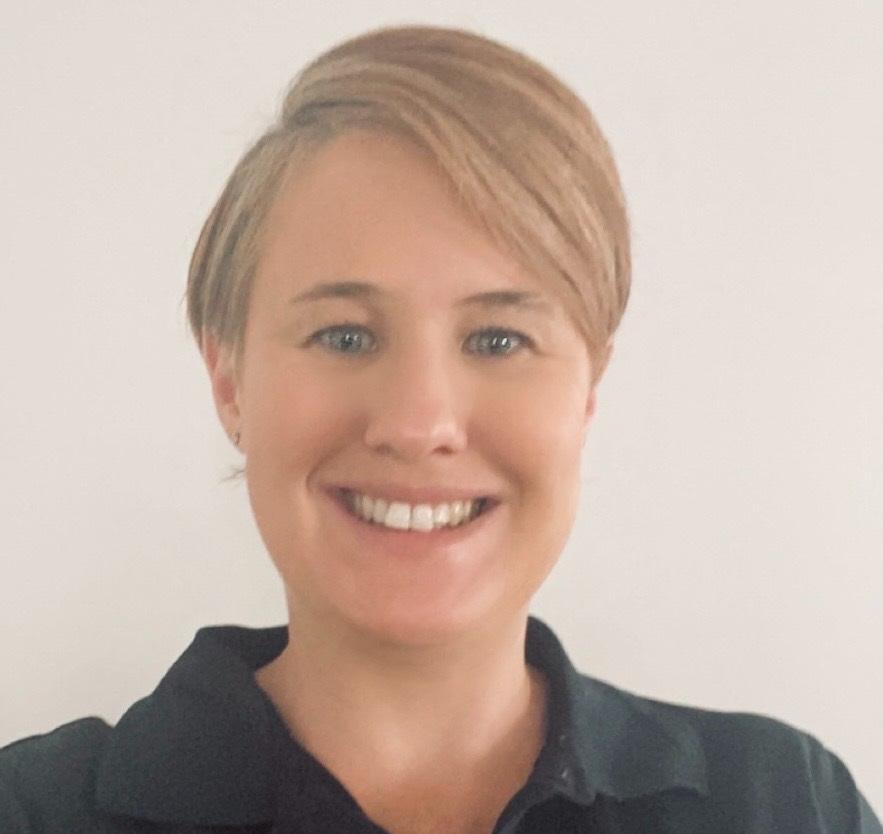 Nicole Helder
Sales Manager
Area: Southerland Shire and Wollongong


Mobile: 0450 979 011
nicole.helder@torino.com.au